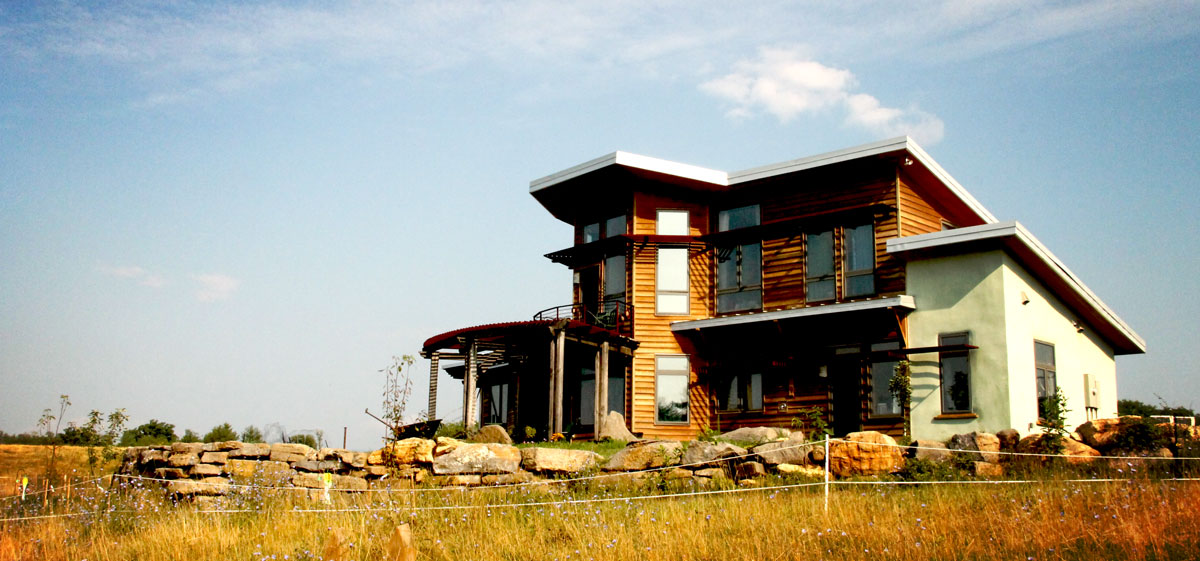 Project Description
This unique home sits on 100 acres of land placed in perpetual preservation by the owners.  Its modern design utilizes blends passive solar elements and high efficiency mechanical systems with straw bale construction to create exceptional warmth in an open plan.  The Architect, Bill Hutchins of Helicon Works, allowed Klockner & Company great latitude with the detailing to create a beautifully crafted expression of his design.
Project Details
Architect Bill Hutchins of Helicon Works
Date of Completion 2013
Skills Natural Building, Straw Bale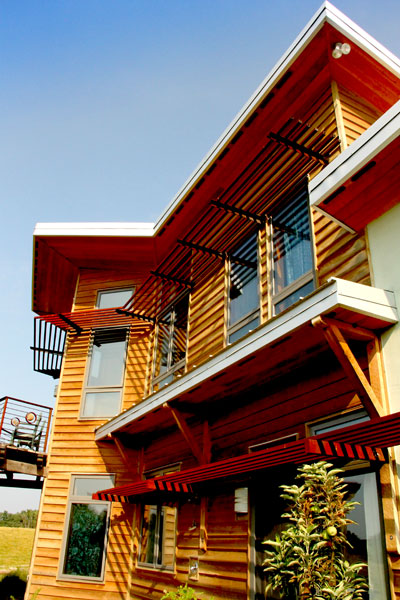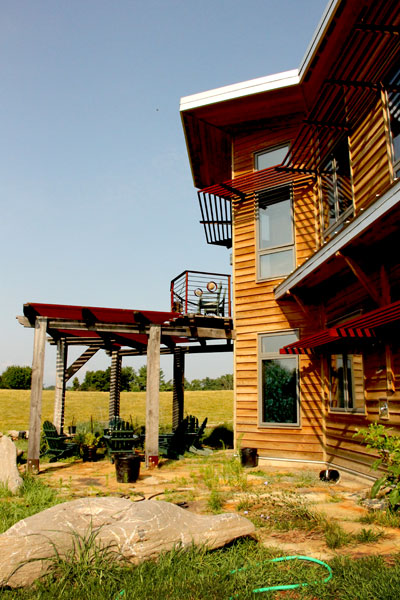 Innovative projects that stand the test of time.