LEED Gold Certified – Corcoran St.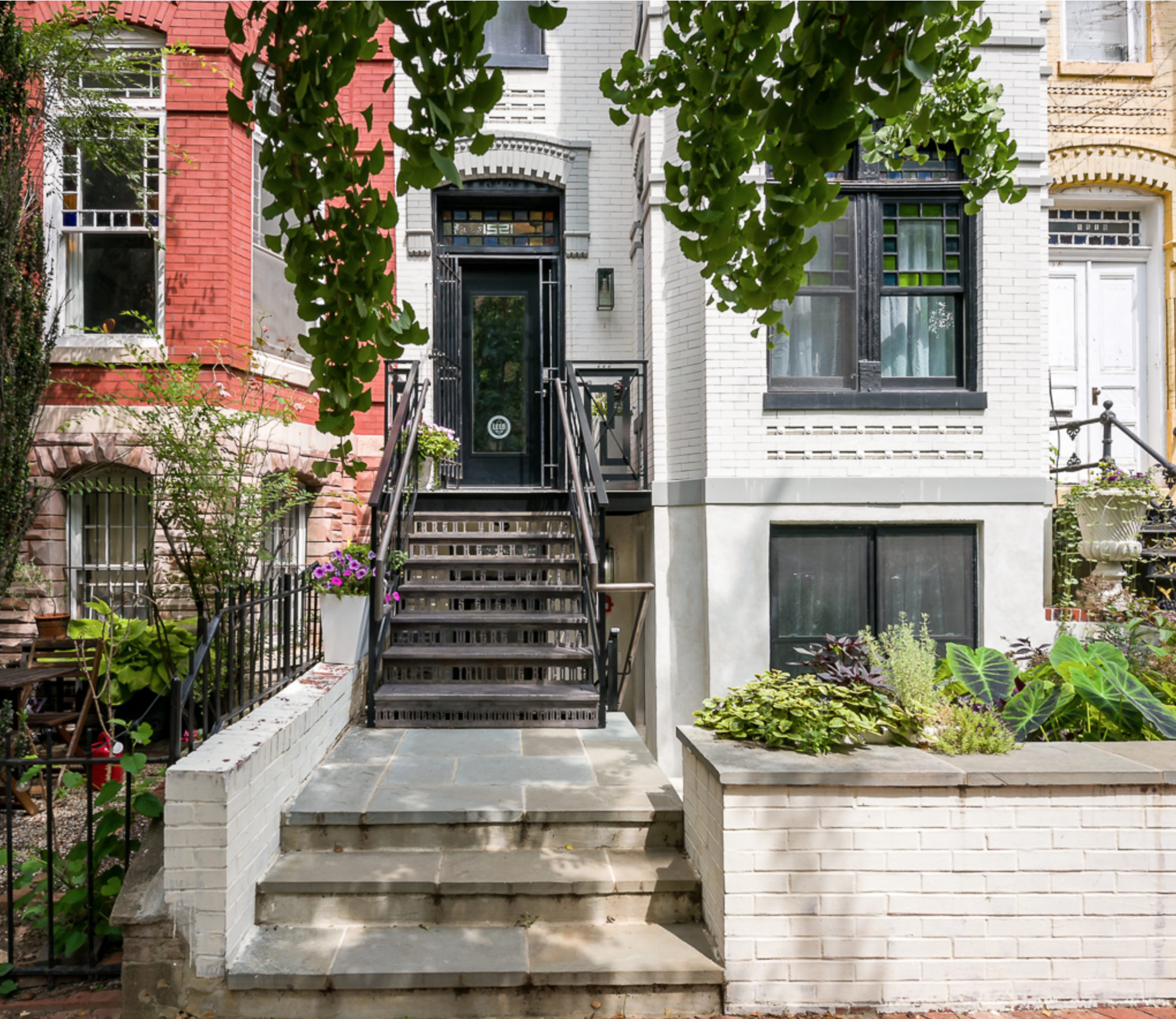 Project Details
Architect Lisa Rigazio
Date of Completion February 2023
Skills Sustainability, High Efficiency, Low VOC Finishes, Solar, Net Zero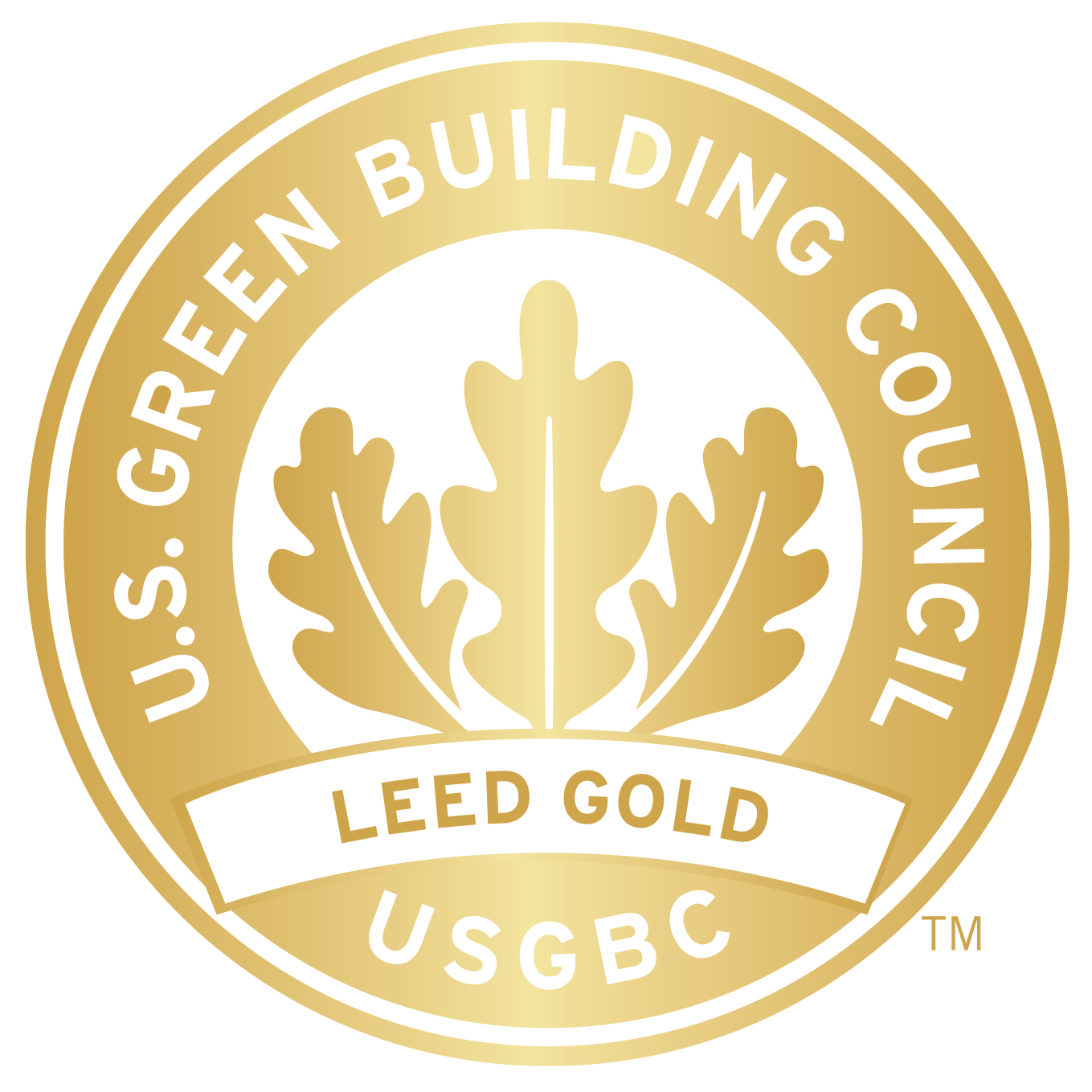 Project Description
1521 Corcoran is a townhome in a historic neighborhood that has been gut renovated and rebuilt to certified LEED Gold. Additionally it is modeled to be Net Zero. Located in the heart of Washington D.C where a car is optional. The formerly 3 unit apartment building was redesigned to be 5 units. The architect masterfully made efficient use of the space.  Each unit feels spacious and has lots of storage in minimal square footage.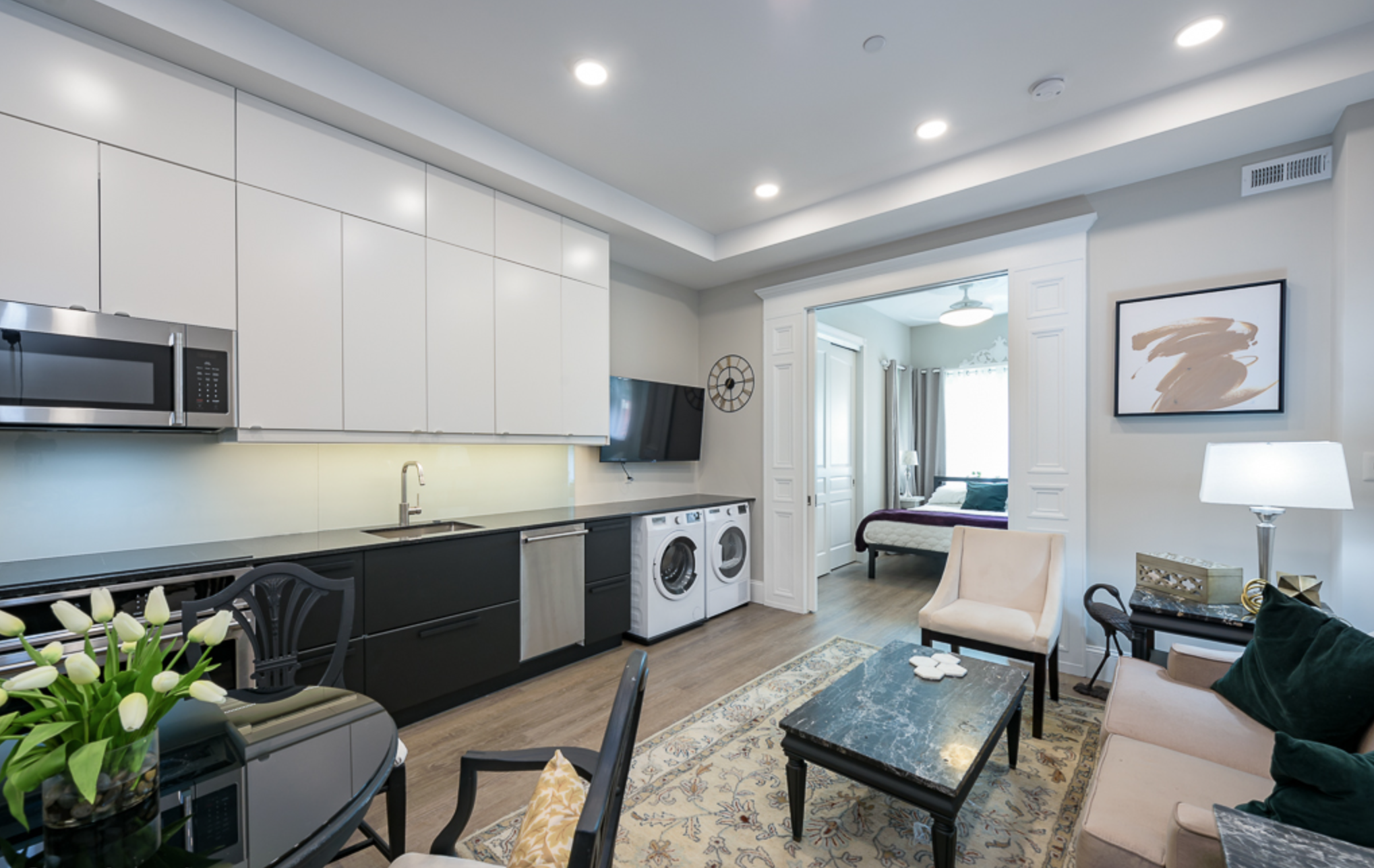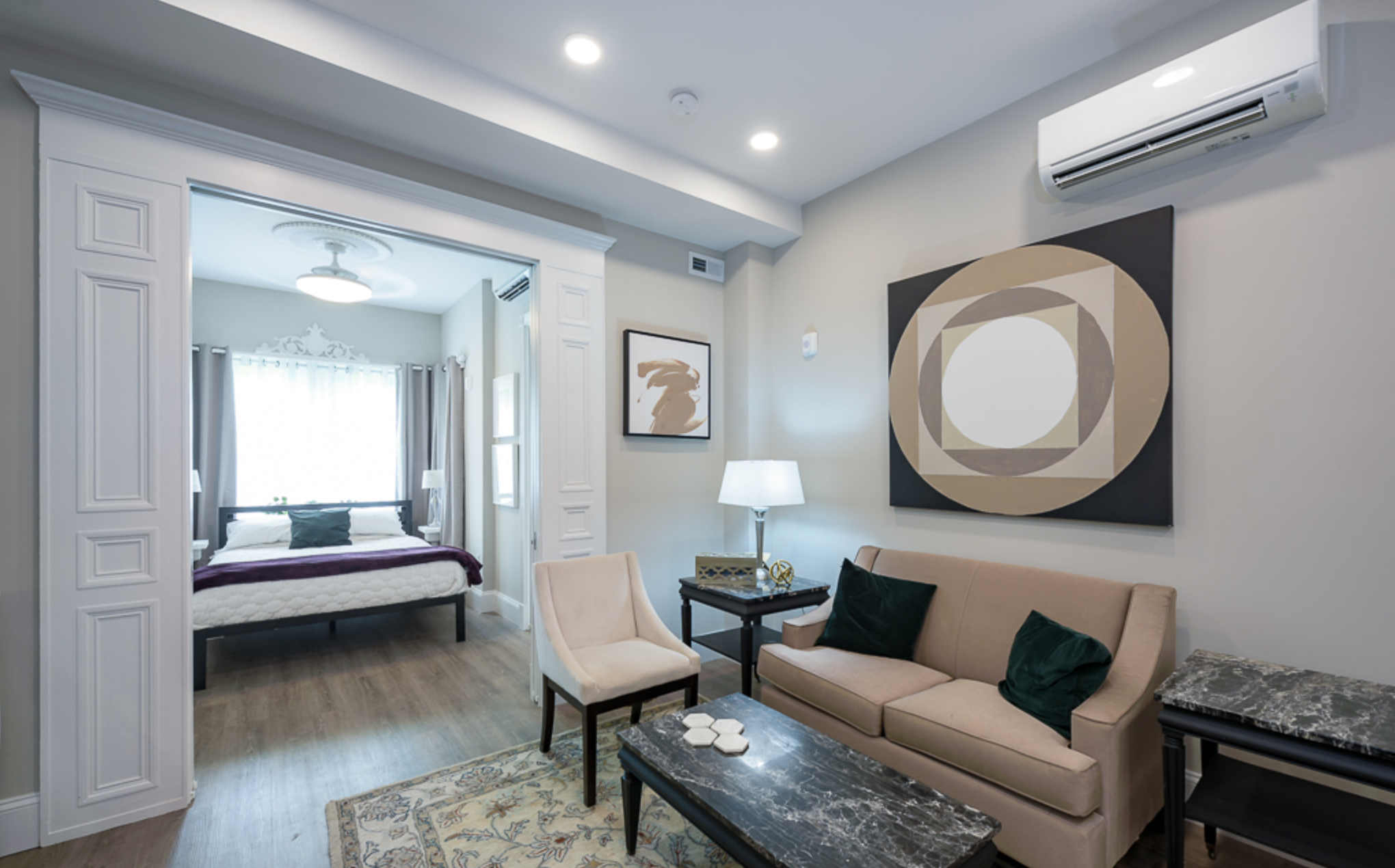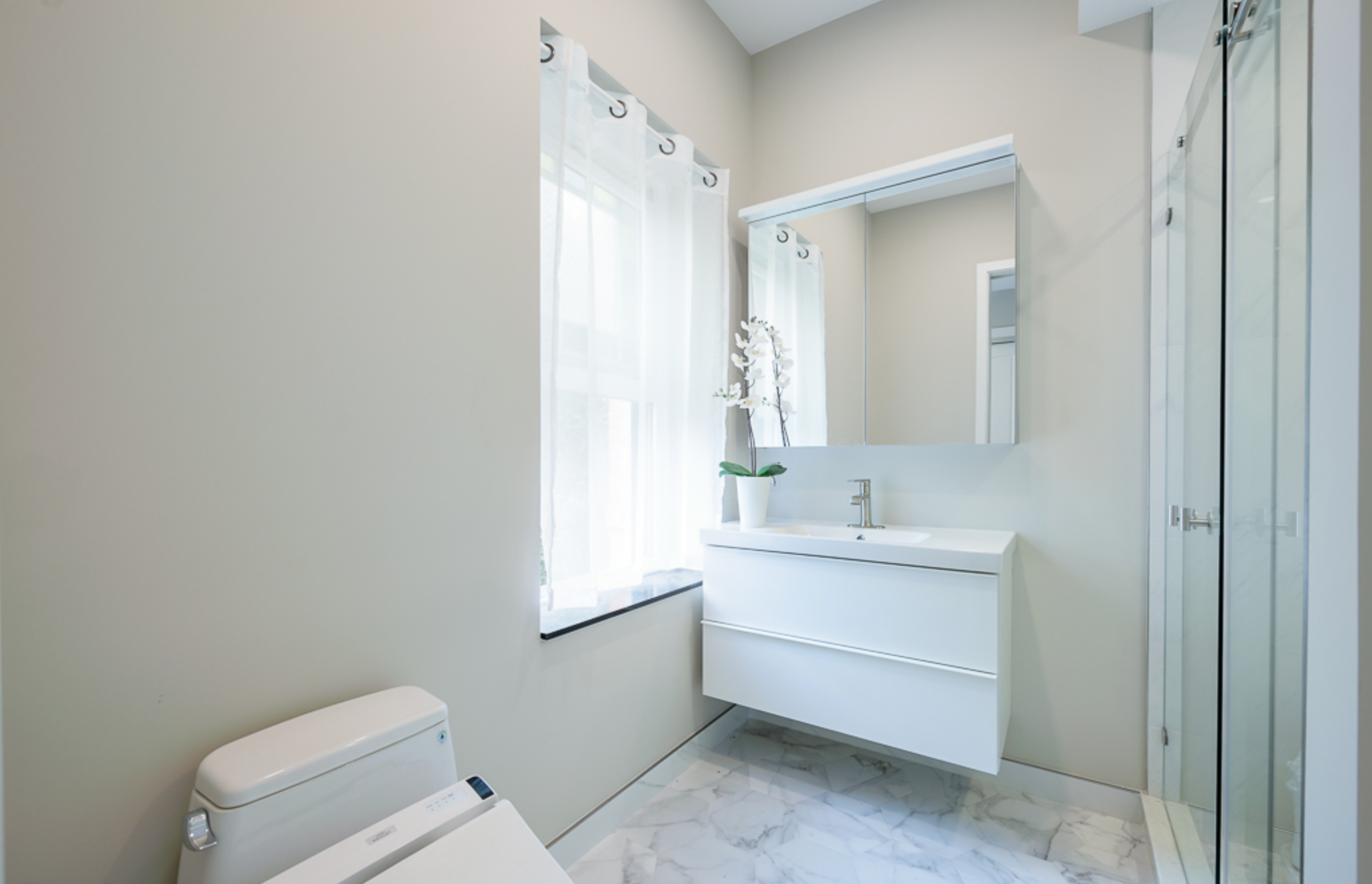 Robust insulation, sealing and extremely efficient Tyrol windows by Alpen make the space quiet and regulate the temperature. Additional sound deadening techniques including staggered framing and resilient channel make the building exceptionally quiet.
The use of salvaged materials kept building materials out of landfills and add character to the building. All interior doors, about 30, that didn't need to be fire rated are reused. All of the window sills are fabricated from quartz scrap. The door mouldings and crown mouldings are also salvaged. The interior hanging fixtures in the foyers and top of stairwell are reused.
Low water usage shower fixtures for a deluxe spa shower experience with low water usage. Every toilet in the building has a washlet bidet to reduce toilet paper usage.   Toilet paper manufacture is an extremely water intensive manufacturing process, if less is needed we save water overall.
The back of the building and the lower level in the front were coated with lime stucco and lime washed. Lime is non toxic for the workers applying it and it really brightens the space in addition to capturing carbon-win, win, win.
The kitchen cabinets are from ikea and feature 'KUNGSBACKA" drawer fronts. made of recycled wood dressed in a foil of recycled plastic to reduce waste and give the plastic a new life.
The hardscape front patio was replaced with a garden area. The top 2 feet of the existing clay/dirt was pick axed and hauled away and replaced with composted leaves and wood chips and planted with low water and low maintenance perennials, herbs and shrubs. In the first summer, no watering was done after the initial planting and the garden thrived. In the back containers add plant life beauty.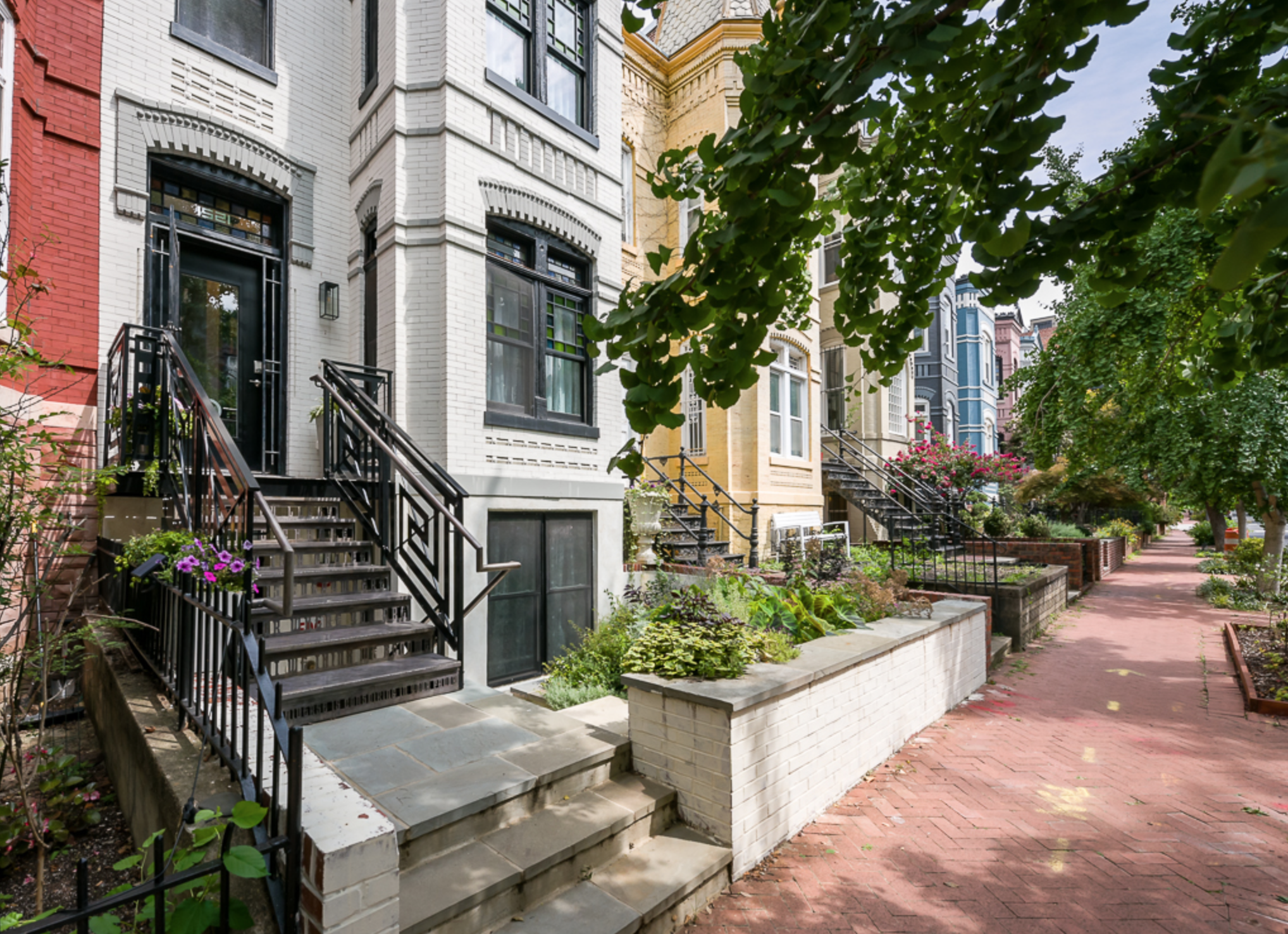 Innovative projects that stand the test of time.